Hi Shop Pumpkin Spice Followers!
This is Marlene from
ScrappinCookie
! Thank You for joining me here today at the
Pumpkin Spice Blog
!
The card was embellished with a chipboard star from my stash that had been previously painted white and glittered. To it I added some green jingle bells and a bow made from
Maraschino Baker's Twine
-
available at Shop Pumpkin Spice
.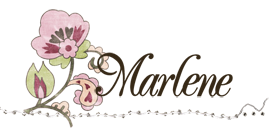 RECIPE:
My Mind's Eye Kate & Co Oxford Lane Enamel Dots